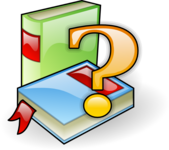 Why to Write ?
Creative Common by SA License
You write :
* For yourself - at first you talk to yourself.
* To find out that is being done.
* For others - then we talk to others.
* To keep his life's draw.
* To tell the good side of your life.
* To expose something.
* To understand.
* To imagine a story and relive it.
* To report for work.
* To blossom.
* To anticipate the future.
To improve yourself, you have to go to the subjects that you know little about : listening or communication.
The objectives differ, depending on his personality. Some things can be filled more easily while doing certain things.
Writing is for the one who listen to :
* His technique.
* His style.
* Grow.
* Prepare his dialogue.
* Introduce themselves.
Write is used for the one who communicates to :
* Keep the draw of that he says.
* Get to the root of things.
My Notes
Write, believing you to be a politician, a hero who has conquered an entire people...