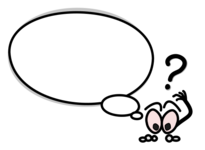 Choosing the Right Way
Creative Common by SA License
Article published on
1 October 2018
last modification on 21 November 2018
by
Matthieu Giroux
We like reading a topic that interests us. Our desire to grow can prevent us from loving interesting texts, if they do not concern our subject. It is therefore possible to love a book that we had repressed before.
We learn faster when we write, because we remember our writing better. Thus to write, after having read, is prime.
To read ourselves is interesting because we learns about ourselves. Indeed, we can not follow our feelings enough. So we read our own texts to grow and chart new ways.
To write for future is to write something useful. We must have projects in mind, to set a future. Our projects must be written.
Knowing what you know allows you to learn about yourself. Are the domains you know on the most current human's limits? The reader wants to move forward so we must inform him about his daily life and his growth. Why is it changing? The reasons to change are in our environment. The common reasons for our changes are in the most read or listened media.
Some books can help. The most important human limitations at the beginning of this century are politics and the environment. These two areas are related. Everyone wants to understand politics on crisis' times. But powers or lobbies are exercised to unlink us from reality.
The unexplored boundaries are also in science, new technologies, health, participatory, free works. These limits have in relation either the progress or the social.
You tell yourself that there are certain areas that you know better than others. Warning ! It should be noted that although some areas are important, the media are trying to prevent us from knowing them. This can be understood for politics, the participative, the social, the free works. The reasons are diverse, but it can change. Someone interested in these areas should be seen positively, if he was just talking about it, as a simple neophyte.
Also we are all personally at the forefront in our subject. Can not we go from one domain to another? Thinking and questioning with others, on our limits, bring us this answer.
My Notes
Write a text about an unexplored limit of the human...